What it's like at SPR
SPR maintains two divisions: Workforce & Human Services and Equity, Education & Community Change. Our staff of 50+ works in project teams, often in collaboration with other organizations or subject matter experts.
We work in the office, on-site, and remotely and use the mix of tools and platforms best suited to the task.
The work is highly variable and there are always opportunities for team members to apply existing skills in new domains or learn new skills altogether.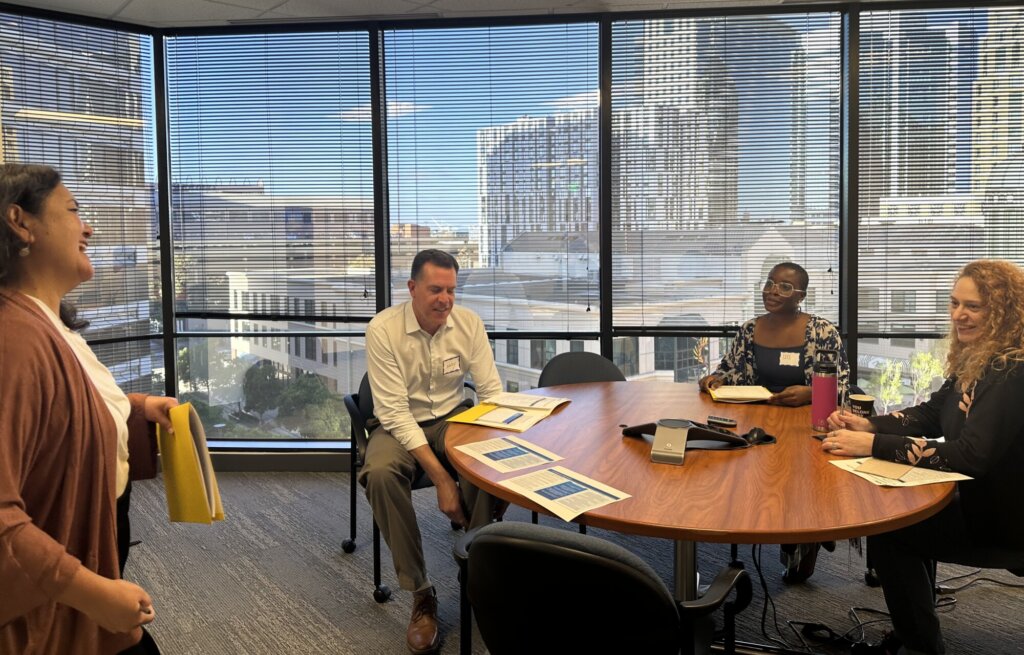 Join us
SPR is always looking for top-notch researchers, evaluators, writers, coaches, programmers, analysts, technical assistance providers, experience designers, and people who can work magic as part of a team—on Zoom or in-person. We also like family picnics and celebrate Pi Day, so do let us know about those pastry skills.
Our Commitment to a Diverse and Inclusive Workplace
Social Policy Research Associates is an Equal Opportunity Employer. We seek staff with diverse perspectives, backgrounds and abilities, and we encourage applications from people with unusual backgrounds and experiences.